Our company carries on the management strictly according to the quality standard, has established "excelsior, pursues the beauty" the enterprise spirit.
Our technicians will constantly open up new projects, and in new projects, we will put quality inspection in the first place. In the process of product production, we will make samples first, unless the quality of the samples passes, or we will not mass production.
In view of the major quality problems appeared in the process of production, we established a dedicated team of technical transformation, by quality engineer and r&d engineers, dedicated to the quality problem of root cause analysis, together with the die engineer team cooperation and automation equipment engineer to correct and improve the mold and assembly automation equipment, thus completely eliminate the source of quality problem
The sales team will contact customers regularly and ask them to provide feedback on our service satisfaction, customer complaints and Suggestions. We have special personnel to deal with this problem and improve our quality management to meet our needs.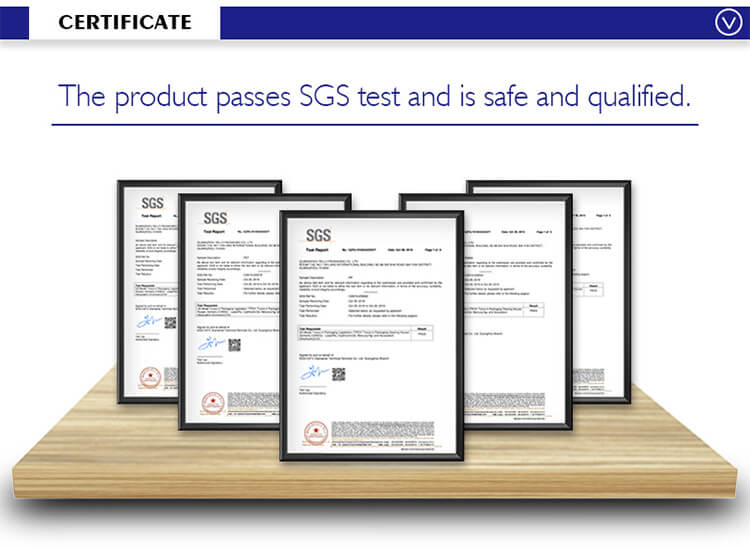 TPCH TEST FROM SGS
The Toxics in Packaging Clearinghouse (TPCH) was formed in 1992 in response to the huge amount of heavy metals in packaging and packaging components that are sold or distributed throughout the United States.
Above certifiates are TPCH for raw material: PE, PP, PET, PMMA, Glass, please contact us to see the clearly detail test results.
Message
If you have any suggestions or question for us.Please contact us.